Hosting a party for Super Bowl Sunday or just staying in and watching the game? No matter what your plans are these easy party snacks will keep you and your friends ample company. In fact these appetizers will work for any party especially if you like things spicy. There are a couple of Sriracha ones in the list too!
Rotisserie Chicken Nachos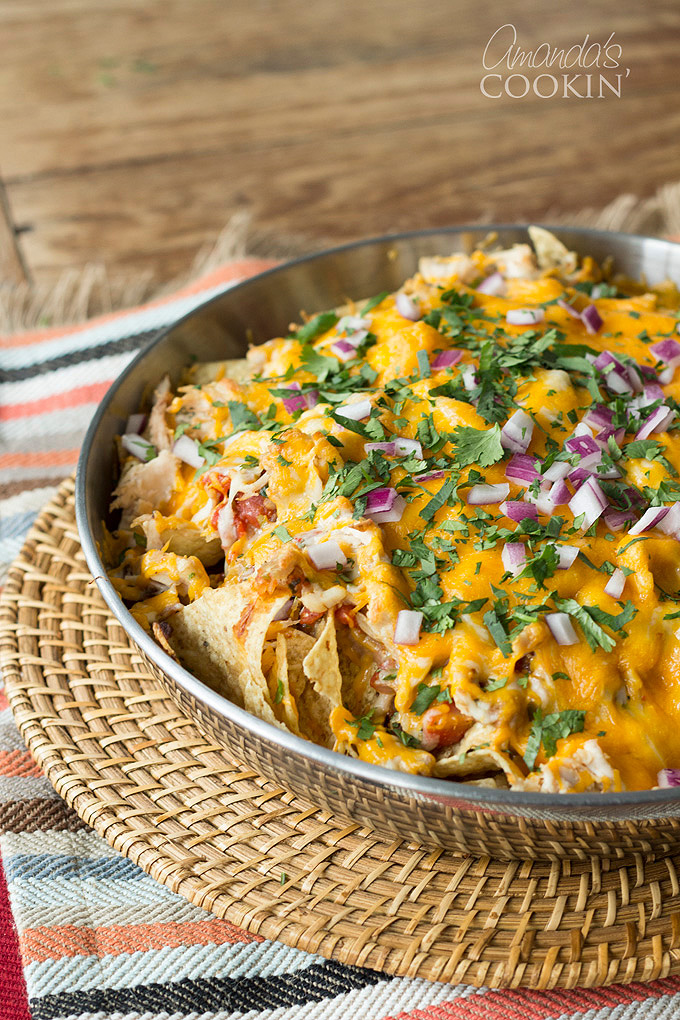 Picture 1 of 7
These easy rotisserie chicken nachos by Amanda's Cookin' will be ready in half an hour, perfect for the game day or a party. With its gooey cheesy goodness this dish is going to be a hit.
I would love for you to Pin the collage graphic in the post. If you want to pin an individual image please be sure to click through and pin directly from that fabulous blogger's site so they get the credit… Thanks! Click on the highlighted link in the description under each image to be linked back to the original source!
What are your favorite party snacks? Any family appetizer recipes that is your signature dish?